Summary:1. ConnectorsRigid joint, flexible joint, flexible joint, inner wire joint, outer wire joint, inner and outer wire joint...
1. Connectors
Rigid joint, flexible joint, flexible joint, inner wire joint, outer wire joint, inner and outer wire joint, single-wire joint, double-wire joint, threaded joint, flat surface Fittings, pipe table joints, compression fittings, flared joints, welding joints, socket joints, quick joints, pneumatic quick joints, hydraulic quick joints, reducing joints, reducing straight-through pipeline shock absorbers, edging joints, reducing joints, direct head flanged joints, pipe bundles Joint Half Pipe Joint Rotary Joint Purge Joint Pipe Repairer Compensator Half Joint Hole Joint Smooth Joint Joint Joint Anti-theft Joint Flexible Rubber Joint Heat Exchanger Joint Force Transmission Joint Saddle Joint Clamp Hose Joint Green Joint Outer Joint Sanitary connector
2. Elbow
Grooved elbow, ferrule elbow, butt welding elbow, socket elbow, flexible rubber elbow, internal tooth elbow, external tooth elbow, internal and external tooth elbow Elbow stamping elbow flange elbow double bearing elbow sanitary elbow 45° elbow 90° elbow 180° elbow
3. Three links
Positive tee, reducing tee, oblique tee, Y tee, bottle tee, mechanical tee, saddle tee, groove type tee, butt welding tee, socket tee, card sleeve, tee inner teeth, tee heating special tee inner and outer teeth Three-way threaded three-way external tooth three-way silencer three-way smooth three-way with edge three-way forged three-way seamless three-way sanitary three-way
4. Four-way
Positive cross, oblique cross, mechanical cross, equal diameter cross, reducing cross, flat cross, three-dimensional cross, grooved cross, butt welding cross, threaded cross, socket cross, seamless cross, sanitary cross
5. Reducing pipe
Concentric reducer Eccentric reducer Reducer Reducing pipe Grooved reducer Sanitary reducer Welded reducer Inner spiral section Threaded reducer Outer spiral section High pressure reducer Double bearing reducer
6. Flange
Grooved flange Flat flange Flange Flat welding flange Butt welding flange High diameter flange Overlap welding flange Threaded flange
Flange cover Blind flange with neck flange Socket welding flange Sanitary flange
7. Elbows
Elbow Bridge Elbow Pressure Gauge Elbow Sharp Elbow U-shaped Elbow S-shaped Elbow Tension Bend
8. Pipe caps
Pipe caps Hexagonal pipe caps Round pipe caps Threaded pipe caps Butt welded pipe caps Heads Round heads Oval heads Cone heads Without straight-edge heads Plugs Screw plugs Quick-fit plugs Blind caps End caps
9. Pipe fittings
Hexagonal Bushing Repair Rod Pipe Clamp
Water separator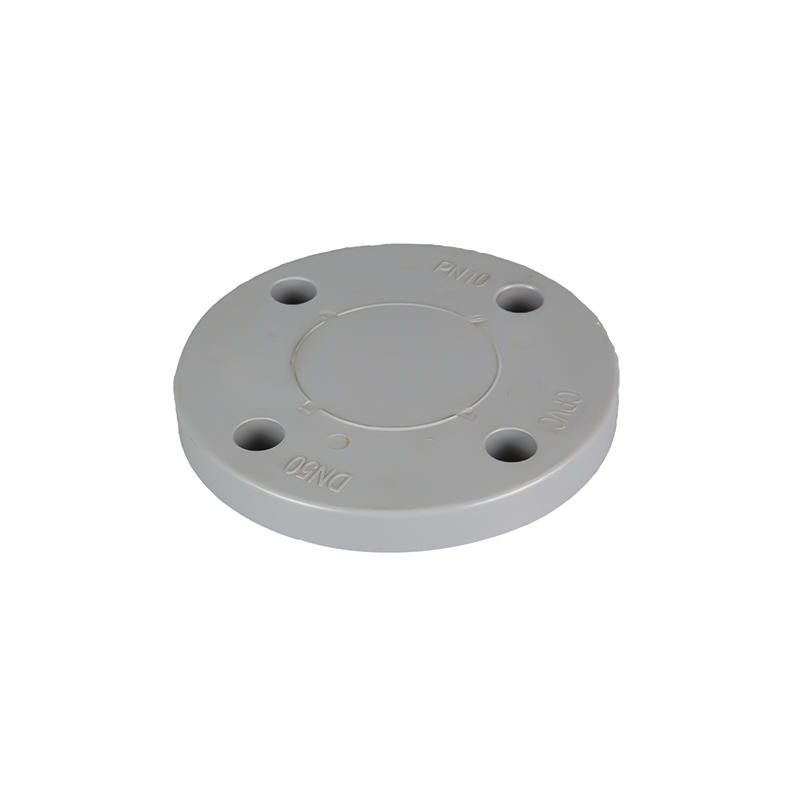 Ningbo Baodi Plastic Valve Co., Ltd. is professional 
China Pipe Fitting FLANGES Manufacturers
 and 
Pipe Fitting FLANGES suppliers
.Founded in 2006, the enterprise has established ISO9001 quality system to support the quality guideline: supported by Technology, Meticulously Researching, Professionally Manufacturing and Permanently Creating New Records. The first class production equipments and advanced manufacturing skills are introduced at the same time, involving KRAUSS-MAFFEL CPVC pipe production line and Haitian CPVC Plastic Molding Machine of 2800 tons. In order to ensure the quality of 
wholesale Pipe Fitting FLANGES
, the raw materials like CPVC and PVDF are wholly imported from Noveon (USA) and Atofina (France).