Summary:Advantages of Using a Plastic Valve There are many advantages to using a Plastic Valve. These valves are light and easy ...
There are many advantages to using a Plastic Valve. These valves are light and easy to install. They also don't require any special tools or equipment for disassembly. In addition, they can be easily replaced in the field without causing downtime. If you're in the market for a new valve, you may want to read more about plastic valves.
While plastic valves are lightweight, they also have some limitations. As a result, they're often less expensive to purchase. Their lower weight makes them easier to ship and install. And they're less likely to corrode due to airborne corrosives. That means longer service life and reduced maintenance costs. Additionally, the material used to make them doesn't leach. Unlike metal valves, plastic valves don't require any special coating.
Plastic valves are most often used in liquid applications. However, some are also suitable for slurries and powders. However, they don't do well with gas applications. Some types of plastic valves are suitable for compressed air piping, though ABS' capability in this area is less than that of metals.
Depending on the material, plastic valves can handle high temperatures and corrosive chemicals. For example, some designs of Kynar valves can handle up to 230 psi. Teflon is another material that can withstand temperatures up to 500oF. PEEK is another high-temperature material, but its cost can make it unsuitable for all types of irrigation applications. Other materials that work well for irrigation include polypropylene and nylon.
Plastic valve tags are available in a circular or rectangle shape. They have two and three-inch diameters and can be in any color. In addition, you can choose between a two-sided or single-sided tag. Some of these tags also glow under certain lighting conditions. The most important thing to remember when purchasing a Plastic Valve is to use it appropriately.
Plastic valves are widely used in various industries. They are excellent in chemical, abrasion, and corrosion resistance. They are also lightweight and easy to install. In addition, they offer a long life span and lower life-cycle cost. For these reasons, they are often the preferred choice for process valves. This means that a Plastic Valve will last for years without breaking or losing its performance. So, when choosing a Plastic Valve, make sure to choose the right type of plastic material.
If you're not sure about the type of valve you need, you can ask your manufacturer for a recommendation. There are several types of plastic valves available in the market. You can choose from ball, globe, and pinch valves. Each type has a different purpose. The right choice depends on the application and the fluids that flow through it. If you're using a plastic valve, choose one with internal threads.
Another advantage of a Plastic Valve is that it requires less energy to operate compared to a metal valve. The interior lining of a plastic valve also resists corrosion and will not rust. As an added bonus, it's lightweight and rugged. As a result, a Plastic Valve is a good choice for many applications.
Depending on the application, the size and construction material are important. A Thermoplastic Valve, for example, is a lightweight, low-cost option for many industries. These valves are also characterized by their corrosion resistance and broad chemical compatibility. Another choice is a metal valve with PFA lining, which combines the strength and durability of a thermoplastic valve.
Another popular option is the three-way ball valve. These valves are used when the fluid is required to be rerouted periodically. They are common in the food & beverage industry, as well as in HVAC and fire protection applications. They can also be used in the automotive industry. Some manufacturers also make T-port three-way valves.
PVDF STRONG UNION FLANGED BALL VALVE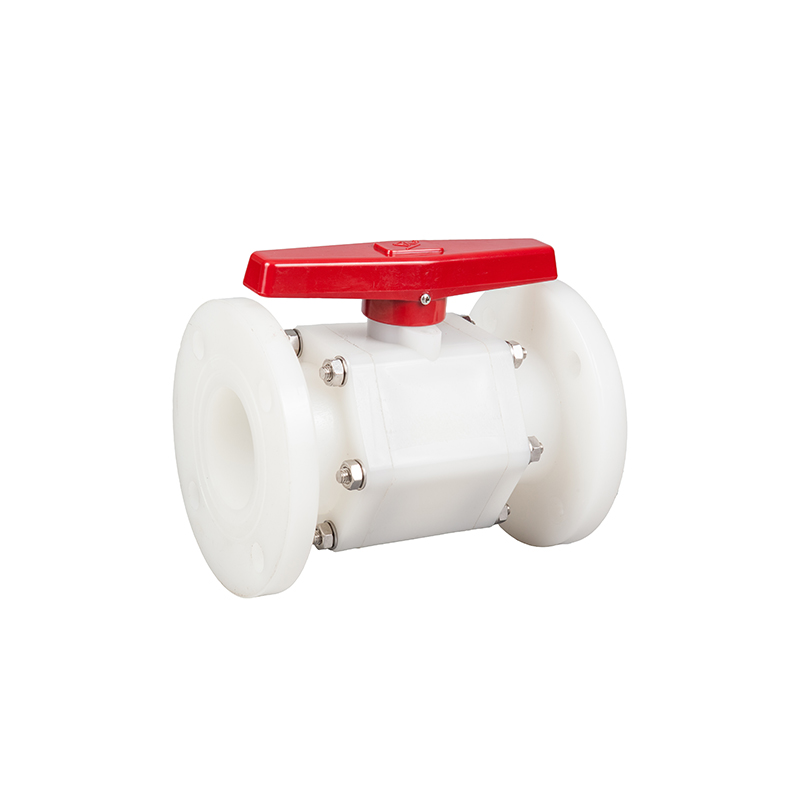 Media: Acid
Material: PVDF
Connection Form: Flange
Driving Mode: Manual
Nominal Pressure: PN1.0-32.0MPa
Channel: Straight Through Type
Structure: Fixed Ball Valve
Type: Fixed Ball Valve
Function: Atmospheric Valve
Temperature: Normal Temperature
Application: Industrial Usage
Size: 1/2′′-12′′
Trademark: Baodi
Transport Package: Carton
Specification: DIN, JIS, ANSI
Origin: China
HS Code: 8481804090