Summary:A plastic valve is a good option for many industrial and commercial applications. It is lightweight, highly corrosion re...
A
plastic valve
is a good option for many industrial and commercial applications. It is lightweight, highly corrosion resistant, and easy to install. There are no special tools or equipment needed to replace a plastic valve. These valves can be replaced in the field with minimal downtime. In addition, they are available in a wide variety of thicknesses and sizes.
There are two basic types of plastic valves. One type is a ball valve. It has a small stem with a fine threading that ensures precise flow resistance. Another type is a solids valve, which regulates the flow of bulk solids. It can be used in process lines for both gas and liquid applications.
These valves can withstand higher temperatures and pressures than other types of valves. Some of the more common materials used in manufacturing plastic valves are PVC, nylon, and polypropylene. These materials are great for applications that require chemical and corrosion resistance. However, they are relatively costly. So, if you're looking for a plastic valve, it's important to read the specs before purchasing it.
GEMU produces plastic diaphragm valves for a variety of industries, including chemical processes, water treatment, surface finishing, and battery production. GEMU also offers customized accessories for process optimization and automation. These accessories are available in a variety of configurations and can be easily adjusted to fit into your existing process control technology.
If you're looking for a thermosplastic valve that can handle a wide range of applications, consider a Burkle two or three-way valve. These valves are made from polypropylene and are easy to clean. They also have a semi-transparent color that makes them easy to inspect and maintain. They're also available in a PVDF-transparent framework for optimum chemical resistance.
When selecting a plastic valve, keep in mind the material's temperature and pressure rating. While plastics are more affordable than metal, they're not always as durable as their metal counterparts. Plastic valves are also more lightweight, which can lower shipping costs. However, they must be used with care. If used improperly, they can lead to damage to your equipment.
A PVC butterfly valve is a great option for pool water distribution. They're highly resistant to several chemicals and have excellent flow characteristics. A PVC butterfly valve comes with a PP handle and a double EPDM o-ring. A PVDF butterfly valve has similar features. The iPolymer Water Valve is another great choice. It's also available in PVC, Polypropylene, and PVDF. It has a pneumatic actuator that controls flow.
Plastic Valves are widely used in many industries. They offer high chemical resistance, low-pressure losses, and are lightweight. In addition, they are easy to install and operate. They also have excellent sealing properties. They also don't take up much space.
UPVC SOCKET DOUBLE UNION DIAPHRAGM VALVE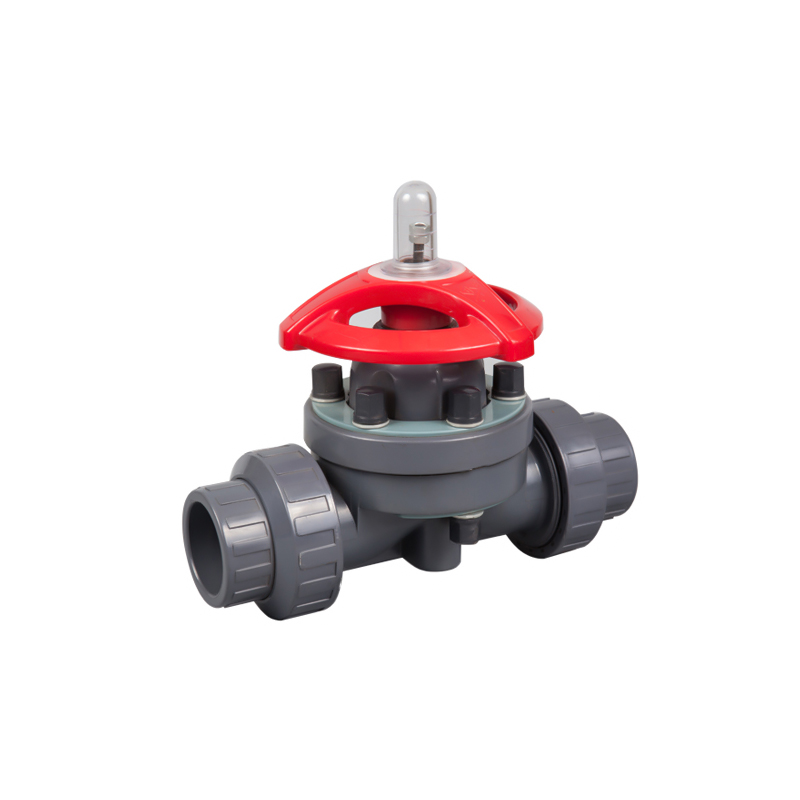 Media: Acid
Temperature: Ordinary Temperature
Actuator: Manual
Connection: Welded Diaphragm Valve
Material: Plastic-UPVC
Structure: Weir Diaphragm Valve
Valve type: Weir
Connection: Socket welding/fusion
Model NO.: G41F-6S
Pressure: Low Pressure
Flow Direction: Bidirectional
Function: Field Bus
Usage: Flow Control
Standard: DIN, GB, ANSI, BSW, JIS
Size: Dn15-Dn100
Trademark: Baodi
Transport Package: Carton/Plywood Box
Specification: ANSI JIS GB DIN
Specification: 1/2"-2"
Origin: China
HS Code: 8481804090
End connection: Socket
Working pressure: 0.6Mpa
Working temperature: UPVC- ~40ºC-+60ºC